Metro-America (sold)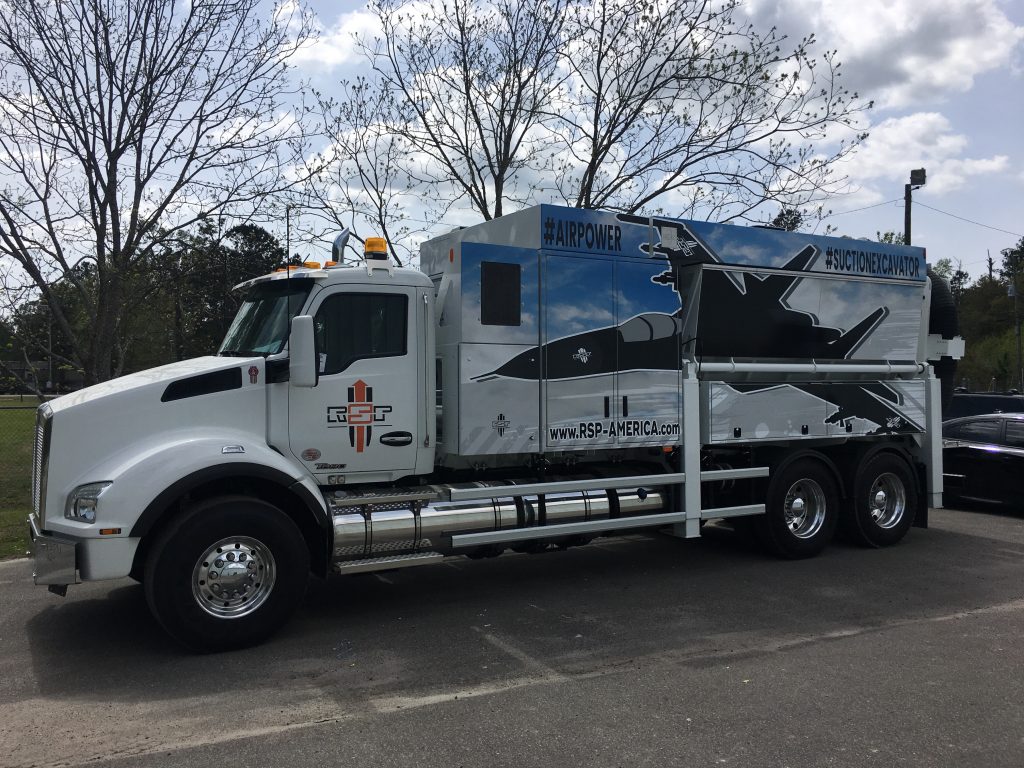 Chassis: 2018 KENWORTHT880
Wheelbase: 201 inches
Tandem: 20,000lbs front, 46,000lbs rears
Engine: PacCar 505HP
GVWR: 66,000lbs
RSP DV2 two-stage radial fans 24,700 cfm
Direct drive OMSI transfer case
RSP Separation System
Air Compressor: 190 CFM & 116 PSI for air tools
Wireless Remote
Gas Detection System
Capacity: 8cu yd
Side tipper with a 66 degree dump angle facilitates fast removal of material
19.6 ft fully hydraulic extendable boom, rear mounted, with 180 degrees
of rotation. The 10 inch inside diameter hose allows easy passage of
large, thick material.
Boom mounted hydrolic remotes.
City-America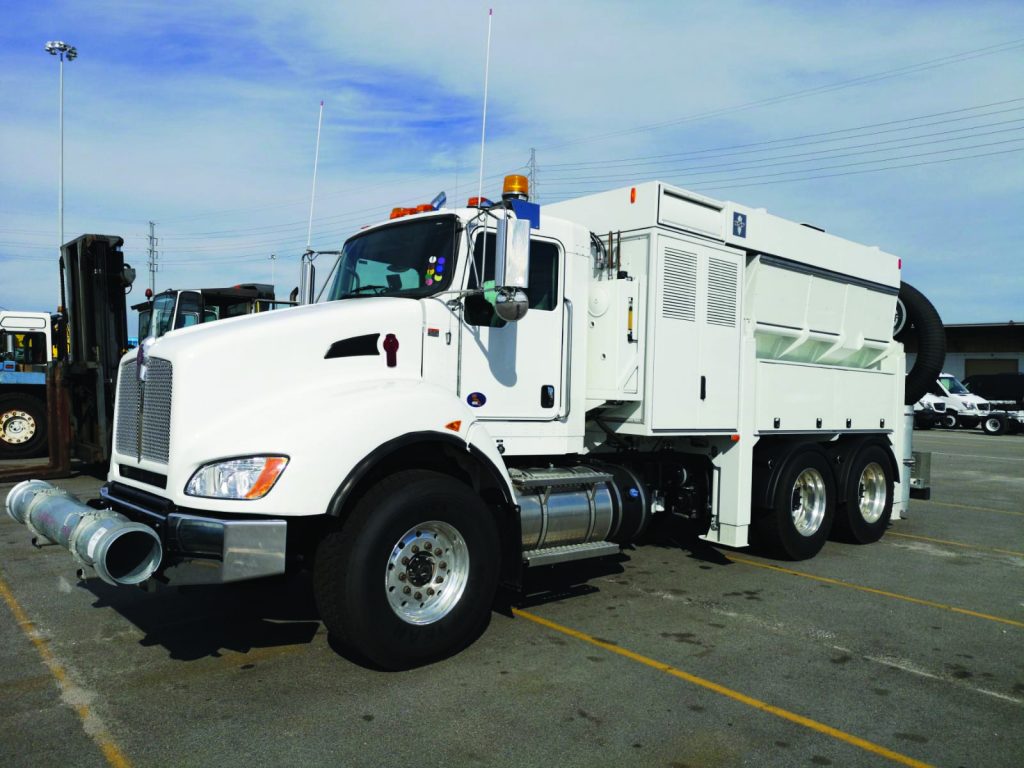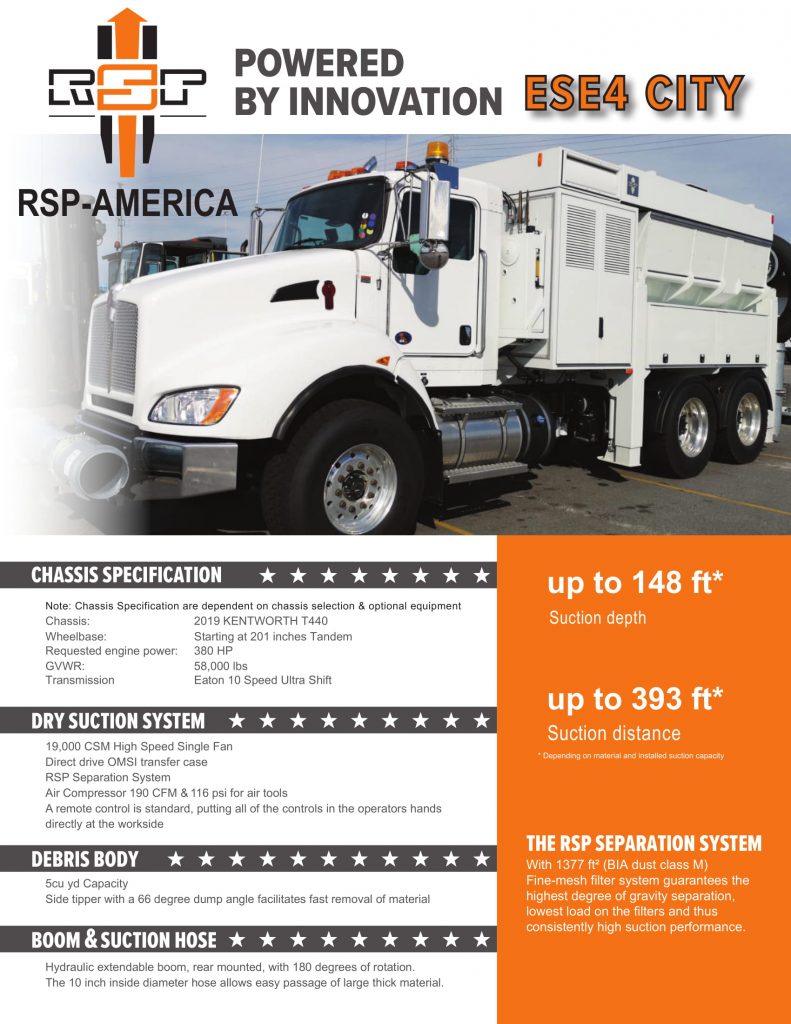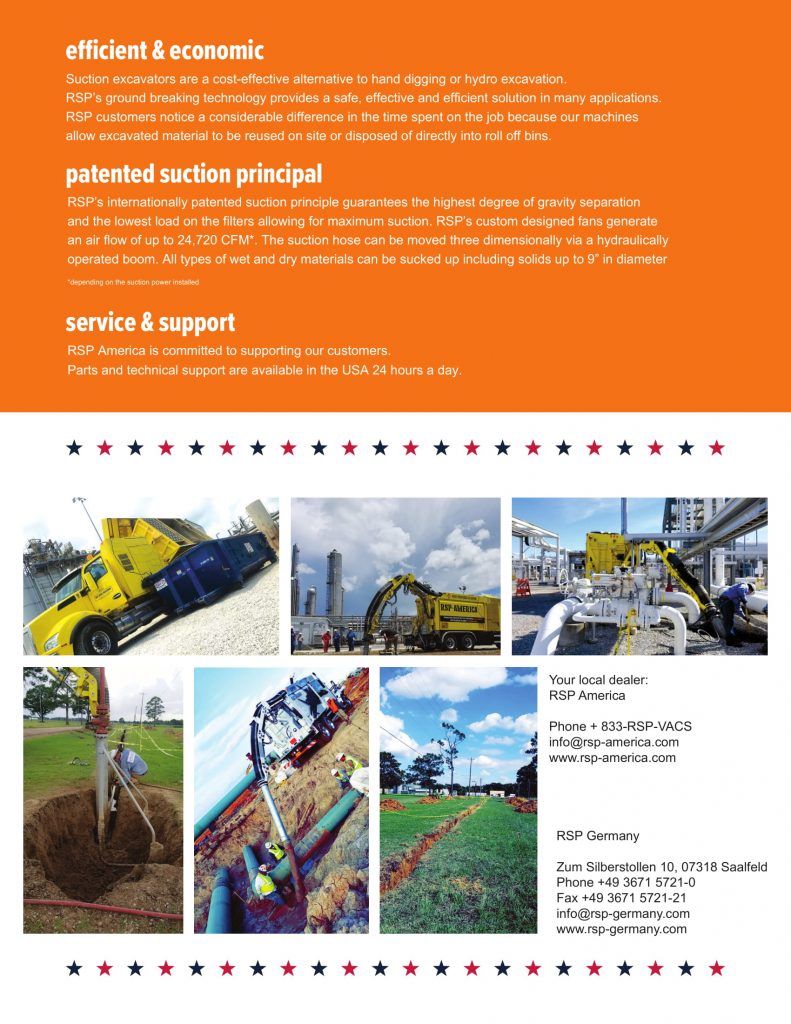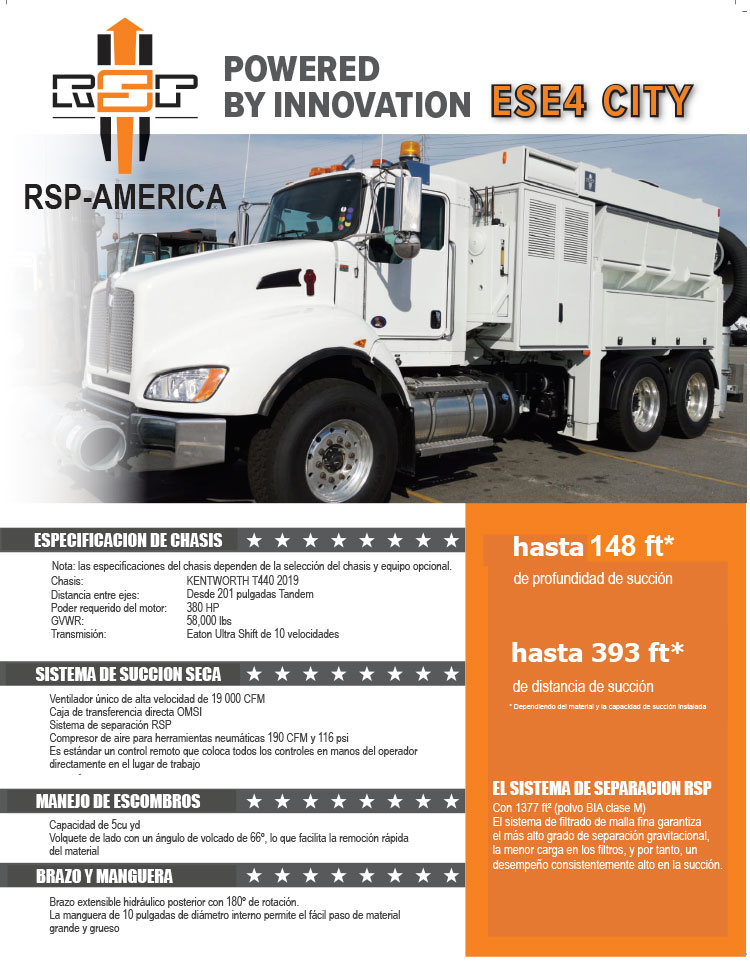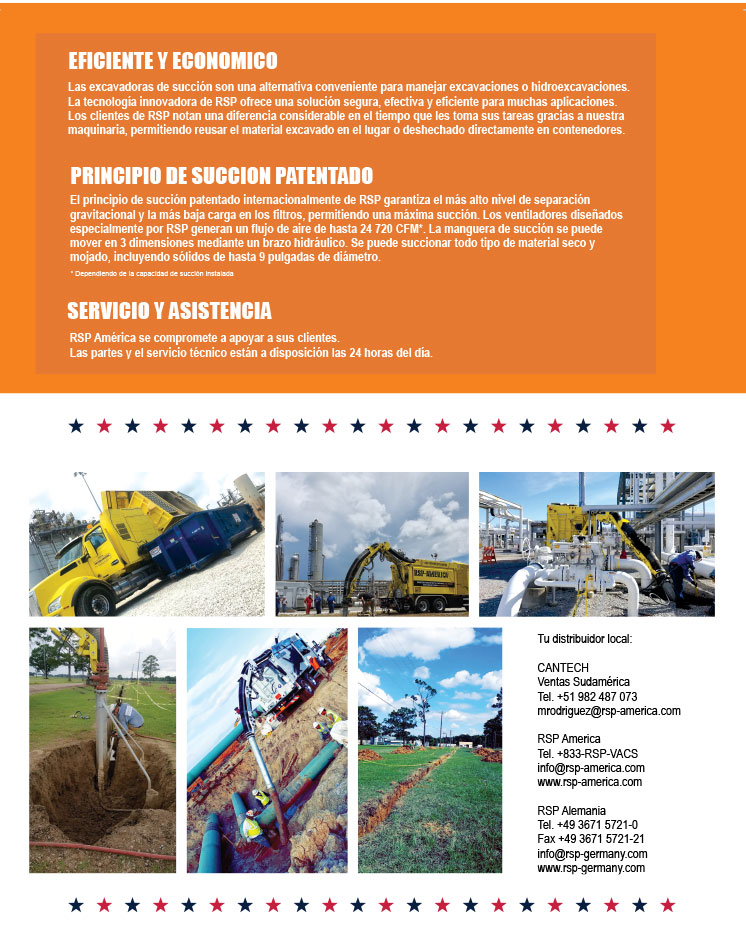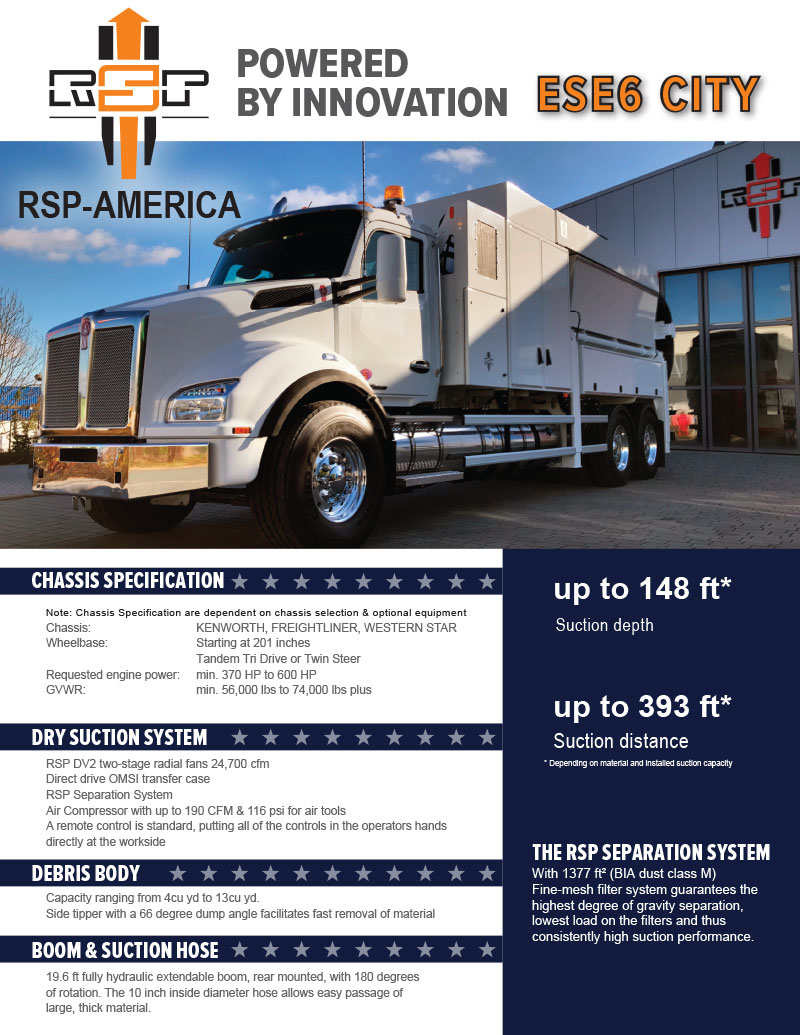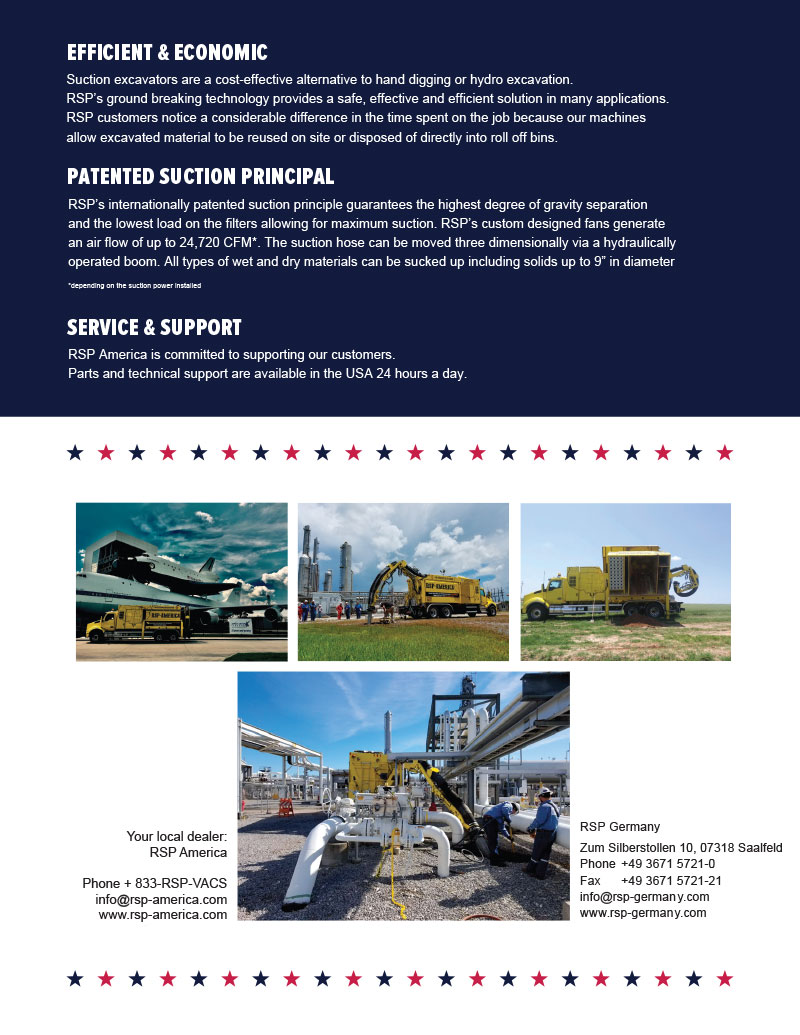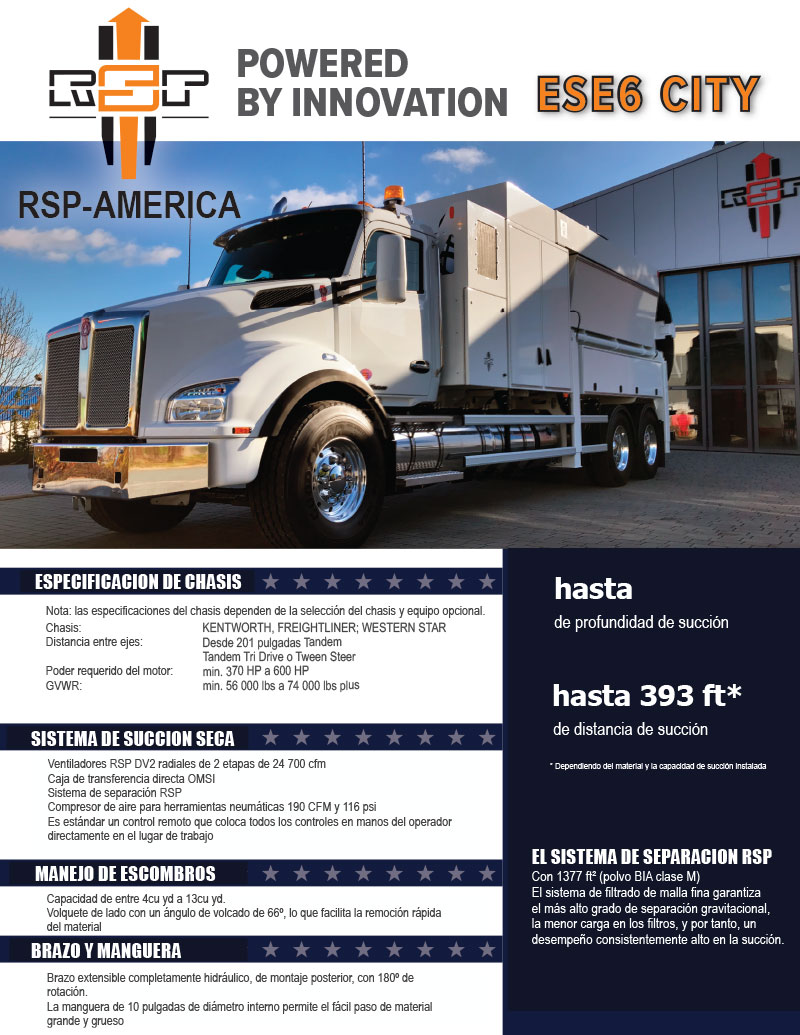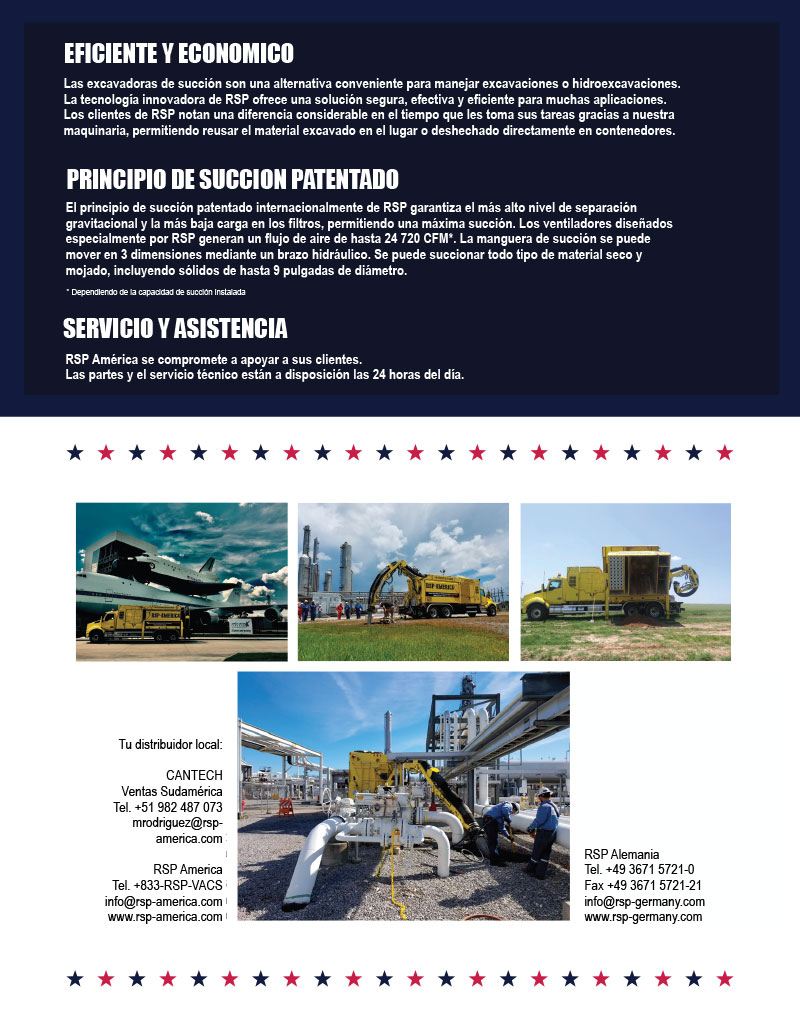 Please fill out the form below for pricing and/or to book a demonstration
up to 148 ft* Suction depth
up to 393 ft* Suction distance
* Depending on material and installed suction capacity
THE RSP SEPARATION SYSTEM
With 1377 ft2 (BIA dust class M)
Fine-mesh filter system guarantees the
highest degree of gravity separation,
lowest load on the filters and thus
consistently high suction performance.